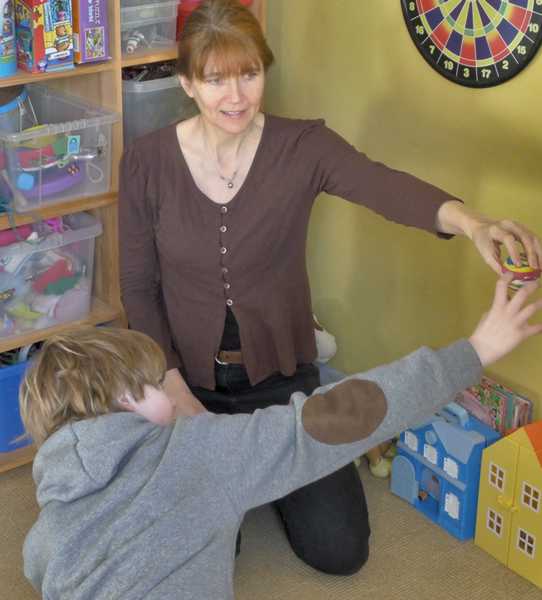 Hi, my name is Charlotte Sullivan and I am a senior Occupational Therapist. I have worked almost exclusively with children and young adults with developmental difficulties and disabilities for over 20 years.
I have extensive experience of working with children with a wide range of difficulties including Dyspraxia / Developmental Coordination Disorder, Autism Spectrum Disorders, ADHD, Sensory Processing Difficulties and Disorders, Developmental Delay, Cerebral Palsy and other disabilities.
In addition to my core training, I am trained in Sensory Integration therapy and Neurodevelopmental (Bobath) therapy.
In my private practice I offer assessments, reports and feedback as well as individual therapy sessions in my child and adult friendly clinic. I give programmes and advice for home and school, and will carry out school visits on request.
I am from West Cork, and I worked for Enable Ireland in Co. Clare for about 13 years before returning to West Cork in 2005. Since then, I have worked part time for the HSE and also have a private practice.
For further information or to arrange an appointment, please contact me at the phone number or e-mail address below:
Tel: 086 3894681
e-mail: charlottesullivan@eircom.net