"Occupational Therapy helps people to do the everyday things that they want to do and need to do when faced with illness, injury, disability or challenging life events. Occupational therapy is a client centred health profession concerned with promoting health and well-being through occupation. The primary goal of occupational therapy is to enable people to participate in the activities of everyday life" (AOTI 2012)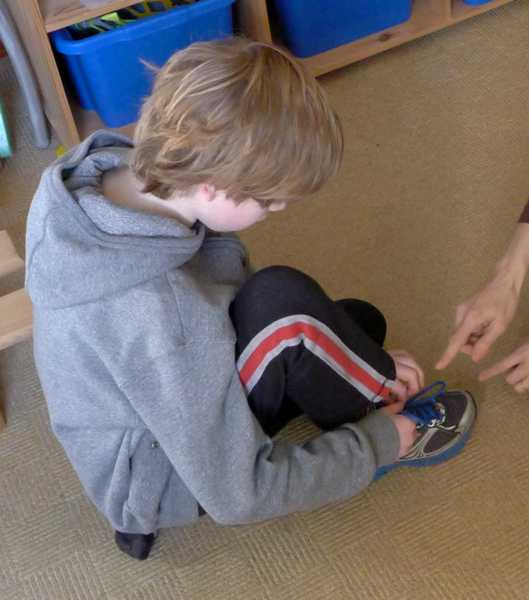 With children, this typically involves working with the child and their family on areas such as:
self-care skills such as dressing, using cutlery, tying laces, organisational ability etc,
school skills such as handwriting, concentration and attention, sitting ability, PE, social interaction etc,
leisure and play skills including general coordination, arts and crafts, cycling, ball skills and community interaction.
Occupational Therapists are trained to be able to analyse which areas of development (for example sensory processing, motor skills or visual perception) are impacting on the individual's ability to be able to do the things they want or need to do during the day, and then therapy involves working on these underlying areas as well as on the particular skills.
Following assessment, goals and a plan are made with the child and family based on their own priorities. This may include individual intervention / therapy sessions in the clinic, a home and school programme, and general advice and ideas.